Google I/O 2018-What is Amazing in it?
by Shweta Patel
---
---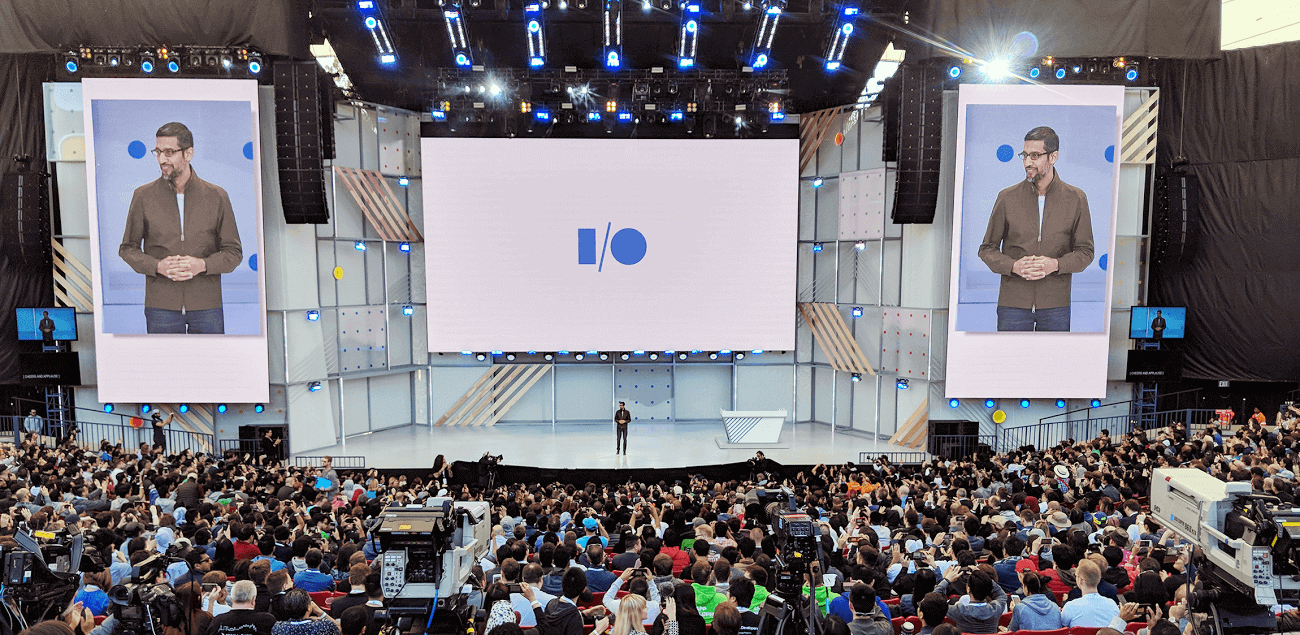 ---
All of we know that Google I/O 2018 keynote event is successfully happened. On that event we've seen many new products of Google those were just wow.
In last Google I/O 2017 we've seen the products in which see the wonderful contributions of AI but in this year the impact of AI has become more powerful. So, let's see.
How to watch the Google I/O
Here is the official livestream:
It's also streamed live on the Google Developers YouTube channel. Meanwhile, Google's I/O webpage has the conference's agenda, session schedules, and more. So keep checking that for more information.
What happened at Google I/O?
Android P public beta
Android P beta available today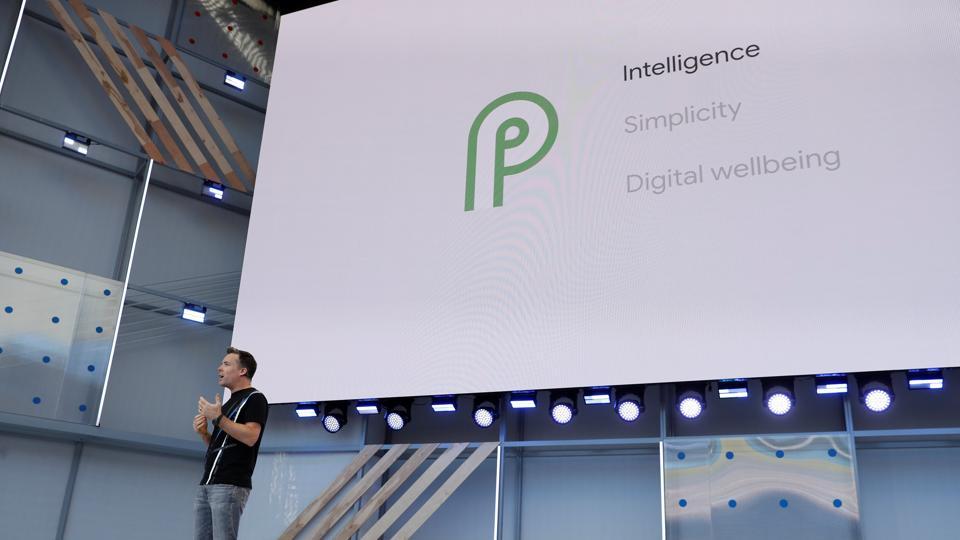 The Android P public beta is available now on Google Pixel, Essential Phone, OnePlus, Mi, Sony, Essential, and Oppo handsets. As well as announcing Android P will officially launch this autumn, and that the public beta is available now, Google showcased some interesting new software features at its Google I/O developer event.
Smart Compose
Google's product Gmail has been redesigned.They have been added a new feature called smart compose.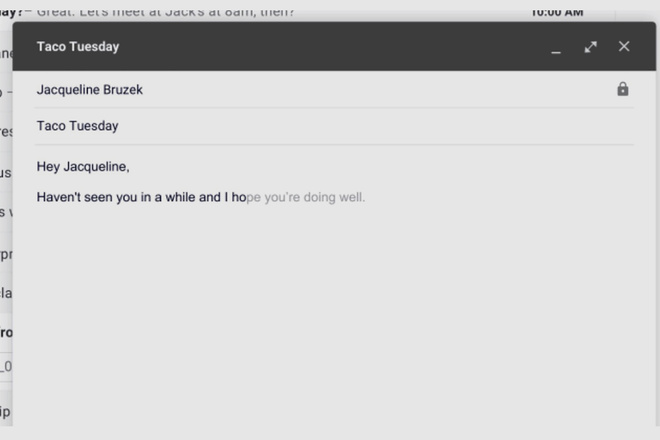 In smart compose when a user start to compose ML will suggest him/her with phases that he/she can compose easily.
Artificial intelligence and machine learning
The Google I/O keynote was just kicked off with CEO Sundar Pichai, and he took the opportunity to discuss Google's mission and how it connects to AI. He noted that AI will impact many fields, including healthcare, for example by predicting medical events.
Machine learning will also play a big role, for example by improving closed captioning's ability to distinguish who is speaking when multiple people are yelling over each other on TV, or by adding Morse code with prediction and suggestion capability to Gboard. AI and machine learning are also key to every aspect of self-driving cars, as Waymo CEO John Krafcik took to the stage to explain.
During the keynote, Pichai also introduced the next Tensor Processing Units, TPU 3.0, which are the custom machine learning chips Google uses to power all of this magic.
Google's best apps and services are getting new AI and machine learning based features.
AR features and Assistant in Maps
Google Maps could get AR walking navigation in future
Google has shown a prospective new augmented reality feature it could add to Google Maps in future. The company demonstrated the ability to use AR in order to navigate around a city by foot. It uses a combination of the camera, Street View and visual location technology to know exactly where you are, so that when you hold up your phone, you effectively see your directions floating ahead.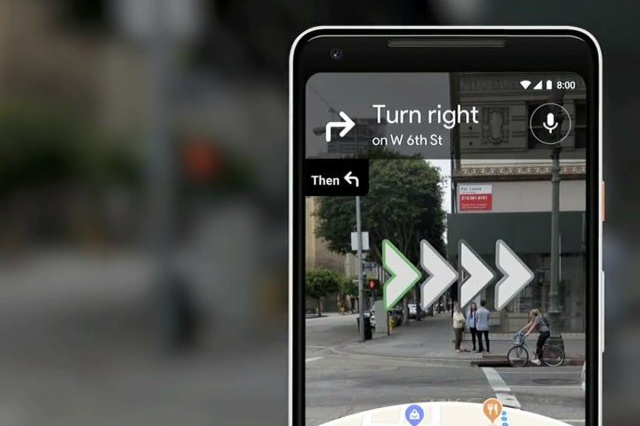 Google did not give a timescale on when Google Maps might get this feature, but it did announce something else: Google Assistant is coming to navigation in the Google Maps on iOS and Android this summer. With this integration, you can also ask Assistant to share your ETA while you're driving, and even do things like send texts, play music, and get information - all from the Maps app.
Android and smartphones
With

Android P

in the works, Google is using the I/O stage to present new interfaces and technologies as well as new development guidelines for Android P and API level 28. The Android P beta is live now, and you can enroll in the beta program

here

and download the files

here

. It will be available for 7 OEM devices in addition to the Pixel: Sony Xperia XZ2, Xiaomi Mi Mix 2S, Nokia 7 Plus, Oppo R15 Pro, Vivo X21, OnePlus 6 and Essential PH‑1.
Google sees Android P as a way to merge mobile and AI. This will manifest, for example, in battery optimization based on your usage patterns, better automatic brightness adjustments and predictive App Actions and Slices that help you avoid tapping around the UI unnecessarily. Google also announced ML Kit, a new set of AI APIs available through Firebase, to help make AI more accessible to developers.
To make things more simple with Android P, new gestures were introduced to help you quickly access the search bar, recent apps and more. For the sake of your digital "wellbeing", Android P will show you in a dashboard how you're spending time with your device, help remind you to stick to your own usage limit goals by greying out certain app icons, make Do Not Disturb even more effective with Shush and Wind Down your phone's display to greyscale when you're supposed to go to bed.
New Google Assistant voices
Google has said that six new voices are coming to Google Assistant this year. One of the voices is singer-songwriter John Legend. The company revealed that, thanks to advancements in AI, it can now develop new voices within weeks rather than years.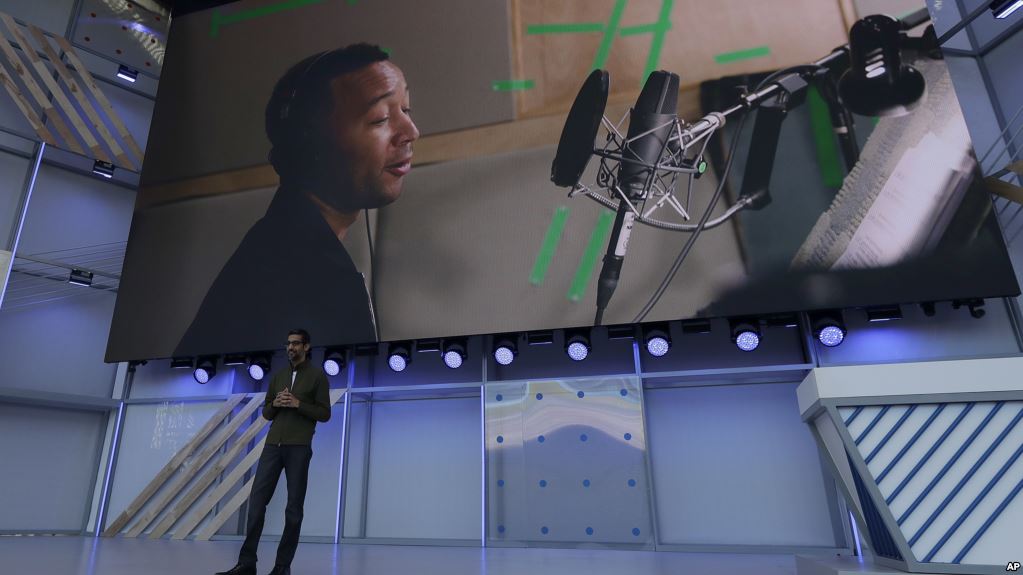 Google assistant has introduced continued conversation and multiple actions features. Maximum small business has no good online appointment system. In this case Google Assistant has introduced New AI based appointment system.
Google Duplex technology
Google Duplex enables Assistant to call and book at businesses for you
Duplex improves Assistant so that it can book your appointments for you. Through two demos on stage, Assistant was shown calling a hair salon to make an appointment and then getting a reservation for a restaurant. Assistant even made the phone call on behalf of the user. It also sounded much more human during the calls, doing something as simple as responding with "mhmm" when asked to hold.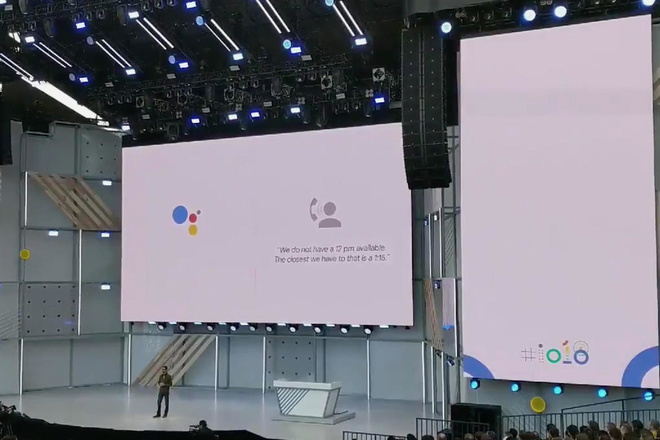 Scheduling the reservation was also impressive, as the Assistant waded through questions without a problem. Once a reservation is made, Assistant can let you know the details of it and add it to your schedule. Google is still working on this, but it plans to test it soon.
So here is the Overview of the latest cool products of Google. I hope you'll enjoy it.
---
---
Your email address will not be published. Required fields are marked *