iOS 11.3 is available now : Amazing features-Advance Idea Infotech
by jay patel
---
---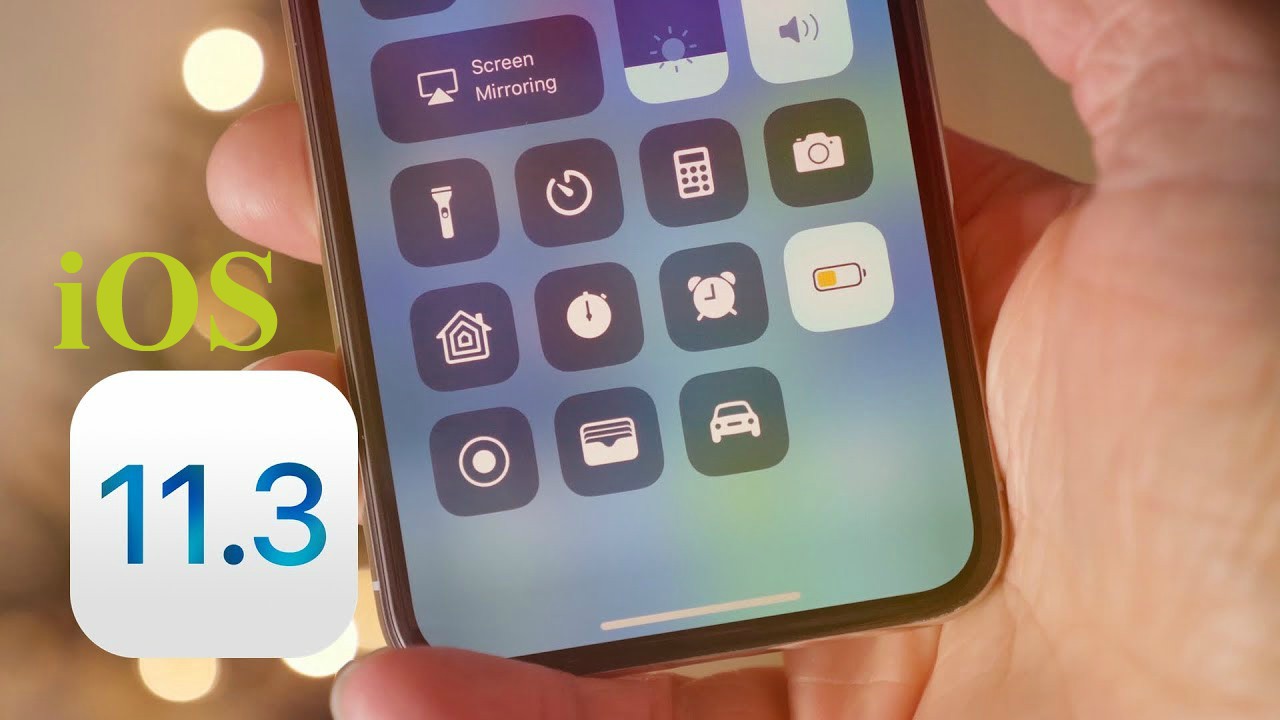 ---
Major Update Assist New Animoji, Health Records, Business Chat and More
iOS 11.3, the latest version of Apple's iPhone and iPad operating system, is available now -- and it offers more features than you might expect from a ".3" release. Whether you're interested in augmented reality, cute Animoji or just a way to keep Apple from throttling your old iPhone, damn it, there's something in this update to pique your curiosity.
The new features are quite exciting, enhancing the overall performance of the iPhones.
To get the new OS, go to Settings>General>Software Update. If your iOS device is compatible it should start downloading. If it doesn't immediately, check back later.
What's in iOS 11.3?
1. Animoji

Got an iPhone X? Then you're probably familiar with Animoji, the floating animated avatars you control with your face so you can send animal-ified emotions to your friends and family via iMessage.
iOS 11 came with 12 different Animoji, and iOS 11.3 brings four new creatures into the pen -- a lion, bear, dragon, and skull.
You can see a little preview of them in our Video right here.
2. Take control of your battery and performance
Apple has brought much-needed power management to the battery settings in iOS 11.3. Users can see their overall battery health, and your phone will recommend if it needs to be serviced. You will also be told if your battery is triggering a chip slowdown, and you can choose to turn that feature off. The switch will only be available for iPhone 6, iPhone 6 Plus, iPhone SE, iPhone 6s, iPhone 6s Plus, iPhone 7 and iPhone 7 Plus.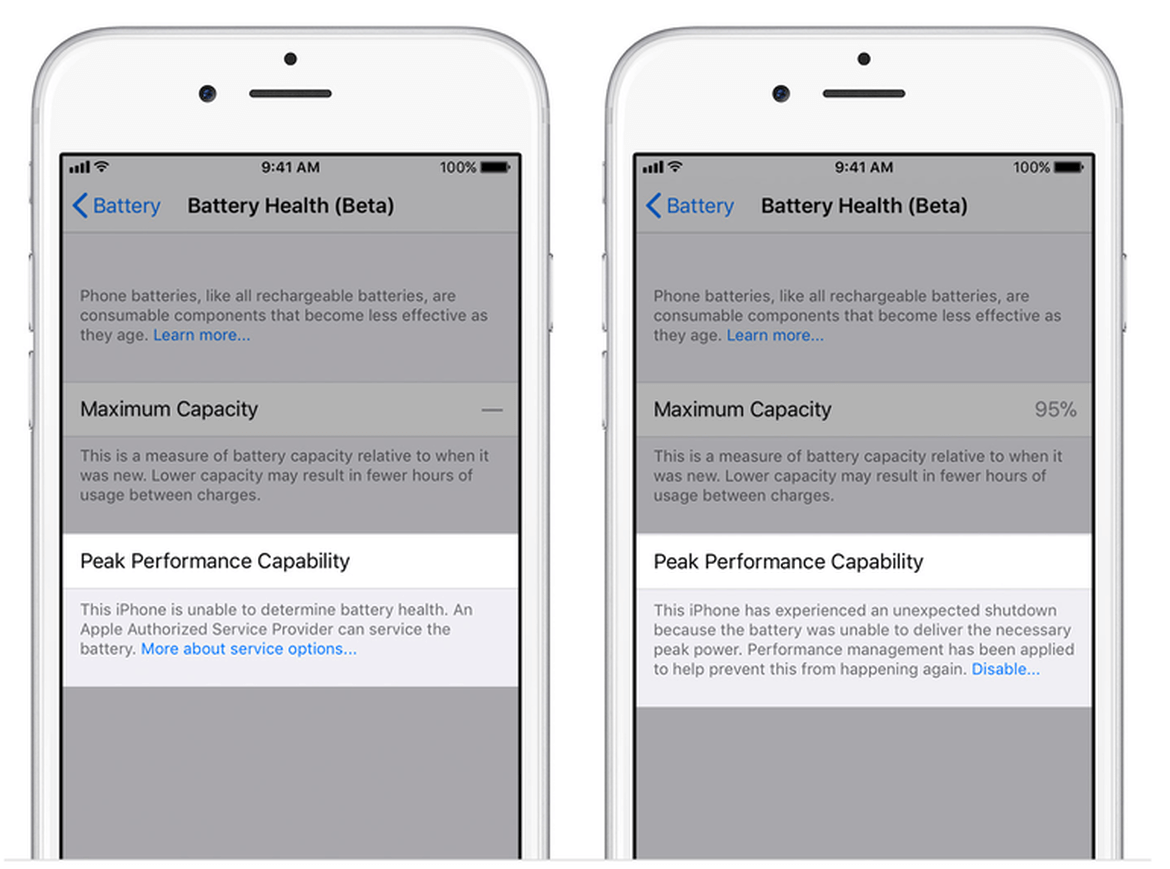 Head to Settings > Battery > Battery Health (Beta) and you will see the peak capacity (relative to a brand-new battery) and whether or not your phone is capable of sustaining peak performance.
3. Your health Record, delivered
Apple has added the much awaited feature of health records.
With this feature, a person can add all his personal records in one easy to access spot given in the Health app.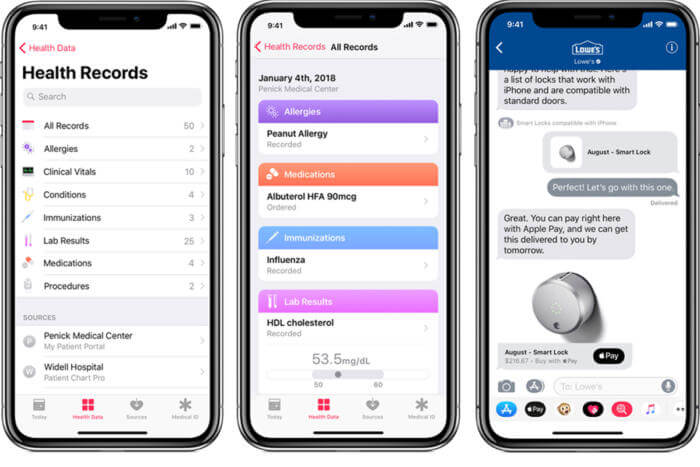 According to Apple, the passcode-protected app will collect health data from various institutions and organize them into a single view, including notifications for lab results, medications, and conditions. A limited number of health providers support this feature right now (as it is in beta), but the list will surely grow over time.
Below are the medical service providers who have already joined with the Apple:
* Johns Hopkins Medicine - Baltimore, Maryland
* Cedars-Sinai - Los Angeles, California
* Penn Medicine - Philadelphia, Pennsylvania
* Geisinger Health System - Danville, Pennsylvania
* UC San Diego Health - San Diego, California
*UNC Health Care - Chapel Hill, North Carolina
* Rush University Medical Center - Chicago, Illinois
* Dignity Health - Arizona, California and Nevada
* Ochsner Health System - Jefferson Parish, Louisiana
* MedStar Health - Washington, D.C., Maryland and Virginia
*OhioHealth - Columbus, Ohio
*Cerner Healthe Clinic - Kansas City, Missouri
4. Augmented Reality Kit – ARKit 1.5
Apple is also raising its AR game with ARKit 1.5, bringing "even more immersive AR experiences that better integrate with the world and giving them the tools to power a new generation of AR apps." The new ARKit will be able to recognize and place virtual objects on vertical surfaces such as walls and doors, as well as map non-square surfaces such as circular tables. The real-time video view on your screen gets a big boost in resolution, too
The view of the real world through the camera now has 50 percent greater resolution and supports auto-focus for an even sharper perspective.
5. Business Chat (beta)
Apple has added a new feature to Messages called Business Chat that lets users communicate directly with businesses, including Discover, Hilton, Lowe's, and Wells Fargo.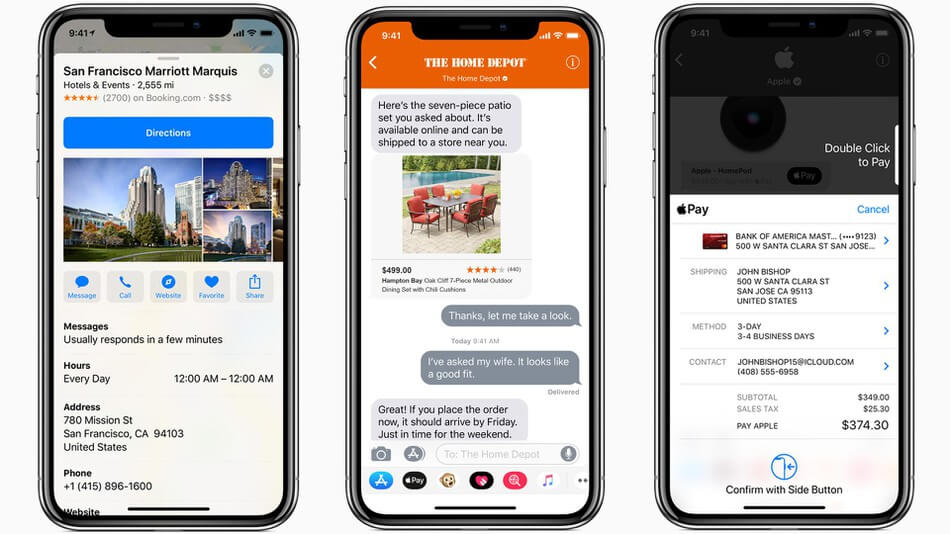 "With Business Chat, it's easy to have a conversation with a service representative, schedule an appointment or make purchases using Apple Pay in the Messages app. Business Chat doesn't share the user's contact information with businesses and gives users the ability to stop chatting at any time."
They can even make a purchase using Apple Pay. These features are also available on Apple Watch or Mac. Further, users will have control of sharing their information with a business on Business Chat.
6. Data & Privacy Awareness
iOS 11.3 and macOS 10.13.4 introduce updated data and privacy information that makes it easier than ever for users to understand how their personal data may be used.
Moreover, the 'Privacy' icon in the Settings app has also changed from grey to blue.
Apple believes that privacy is the fundamental right of human beings. Therefore, Apple designs its product based on the following guidelines:
Use of on device processing

Collection and use of data in a limited manner

Providing control over your information

Secure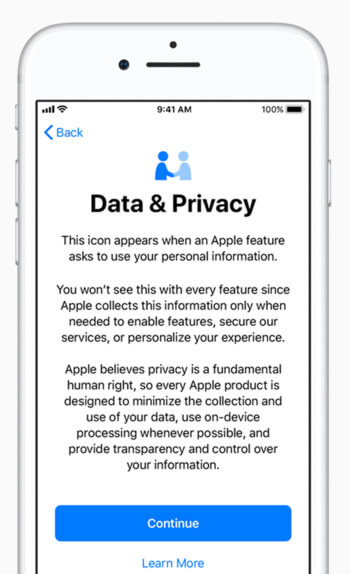 7. Videos in Music and News
Among the other additions in iOS 11.3 are music videos inside Apple Musicand news video clips inside Apple News. Apple added thousands of music videos to Apple Music along with a bunch of curated playlists; you can find them in Apple Music by heading to the Browse tab, and then selecting Music Videos.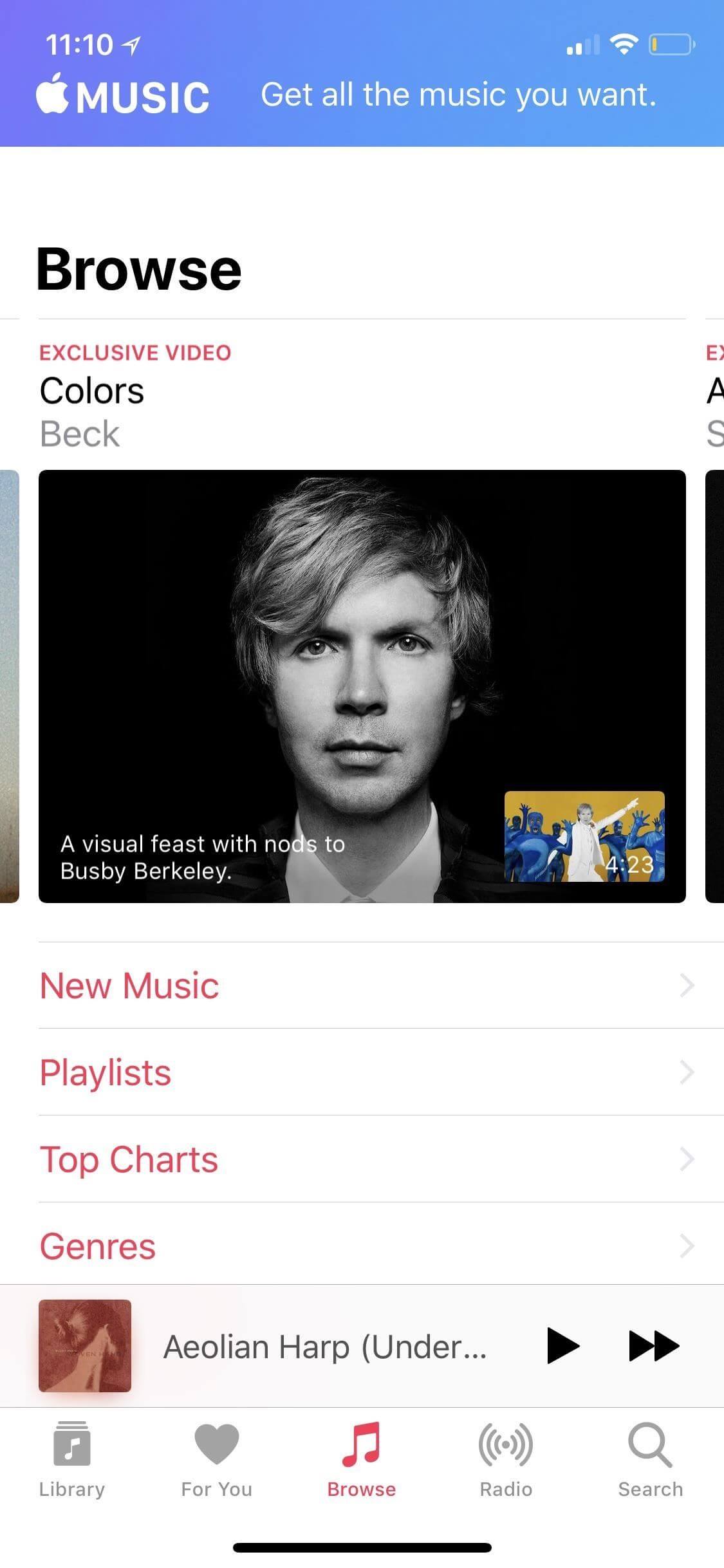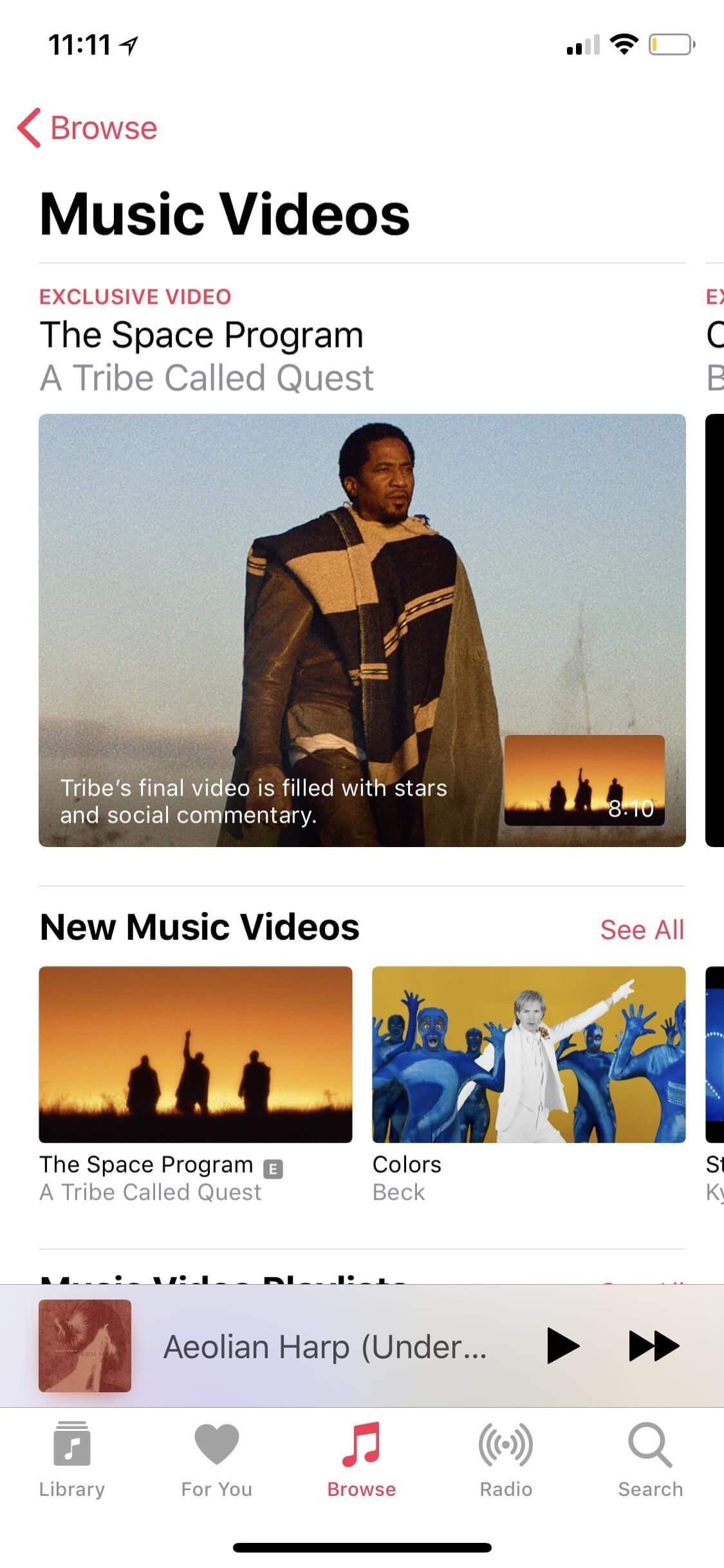 8. Few Changes in Apple News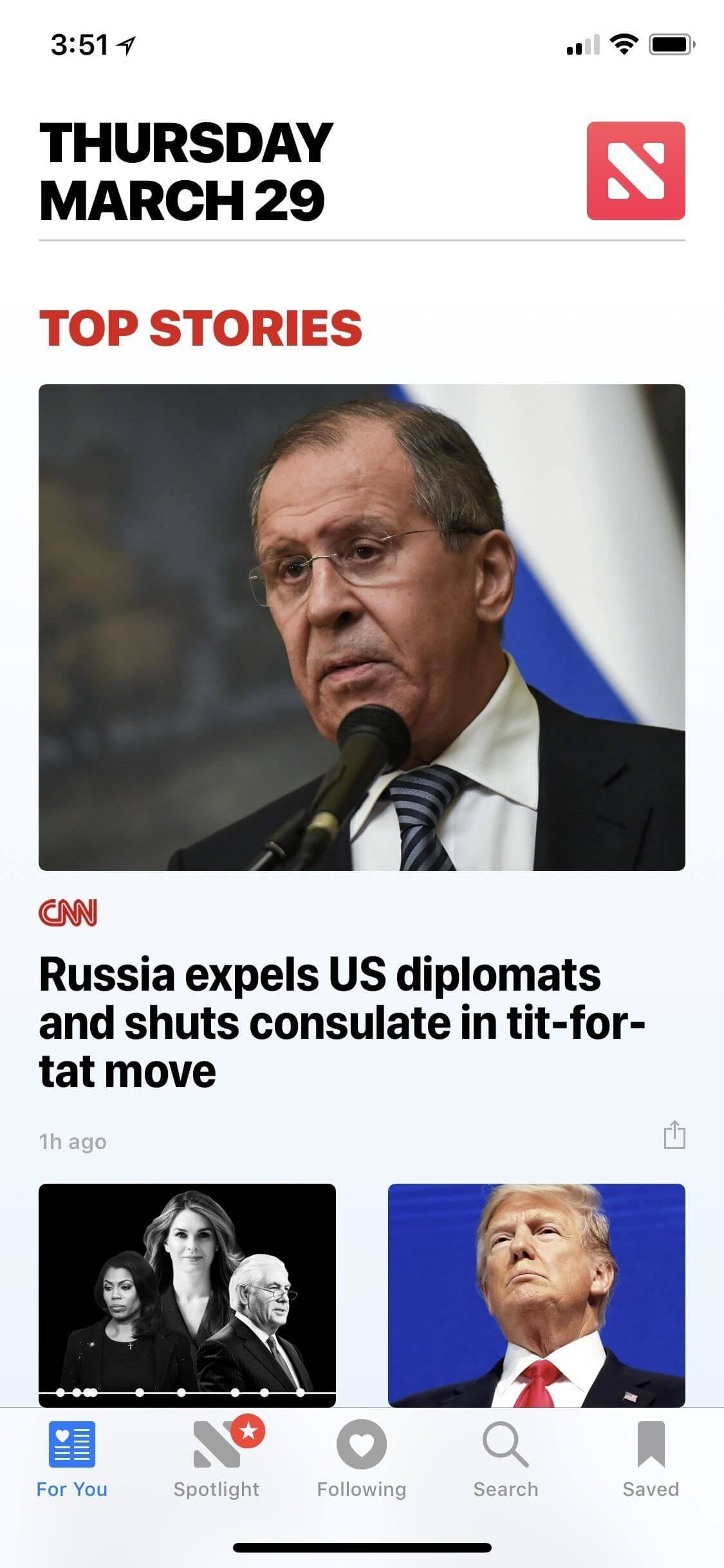 "Top Stories" in Apple News is now always the first thing up top in the "For You" tab. Also, there are new "Top Videos" groups to "stay up-to-date on the most important videos of the day."
9. HomeKit and AML
Apple is highlighting HomeKit software authentication (a feature it first talked about last year), which removes a big barrier for smart home gadget makers. They used to have to include a special secure authentication chip in their products to support HomeKit, but no longer.
Apple will also support Advanced Mobile Location (AML). This is a feature used primarily across Europe that will automatically turn on location services and text your location to emergency responders when you call emergency services. It has been supported on Android since 2016 and already has some high-profile success stories, so it's good to see Apple jumping on board.
10. You Can Finally Sort Reviews
Apple has updated its review section in iOS 11.3, by providing different filters to be applied on the the reviews. The filters include – most helpful, most favourable, most critical and most recent.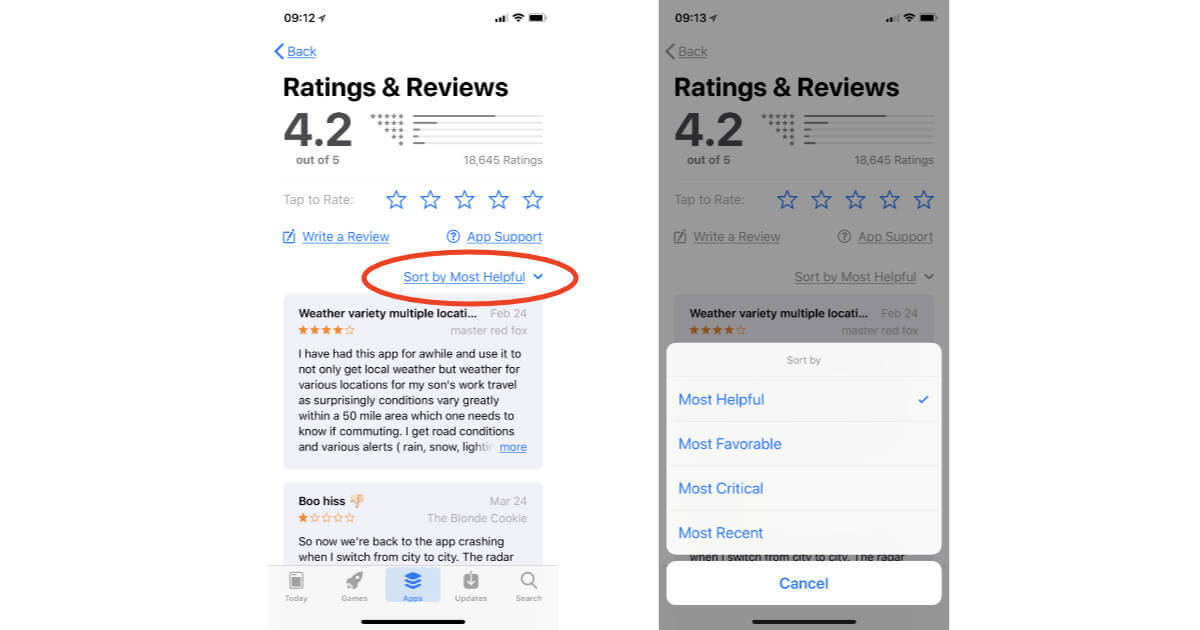 Additional iOS 11.3 Features:
Apple's got

a new privacy icon

in iOS 11.3 and macOS 10.13.4 that'll pop up whenever Apple asks for your personal information.

Apple Pay is now compatible with Chinese metro and bus lines in Beijing and Shanghai.

The Apple TV app (for iPhone, iPad) is now available in Brazil and Mexico. Brazil gets Siri voice assistant support on recent Apple TV set-top devices as well.

Support for Advanced Mobile Location (AML) to automatically send a user's current location when making a call to emergency services in countries where AML is supported.
So, now enjoy the iphone with iOS 11.3 with amazing Features.
For More New updates just like our Facebook page or our Twitter feed and don't miss to follow.
---
---
Your email address will not be published. Required fields are marked *