Why Content is Important for SEO Success-Advance Idea InfoTech
by Shweta Patel
---
---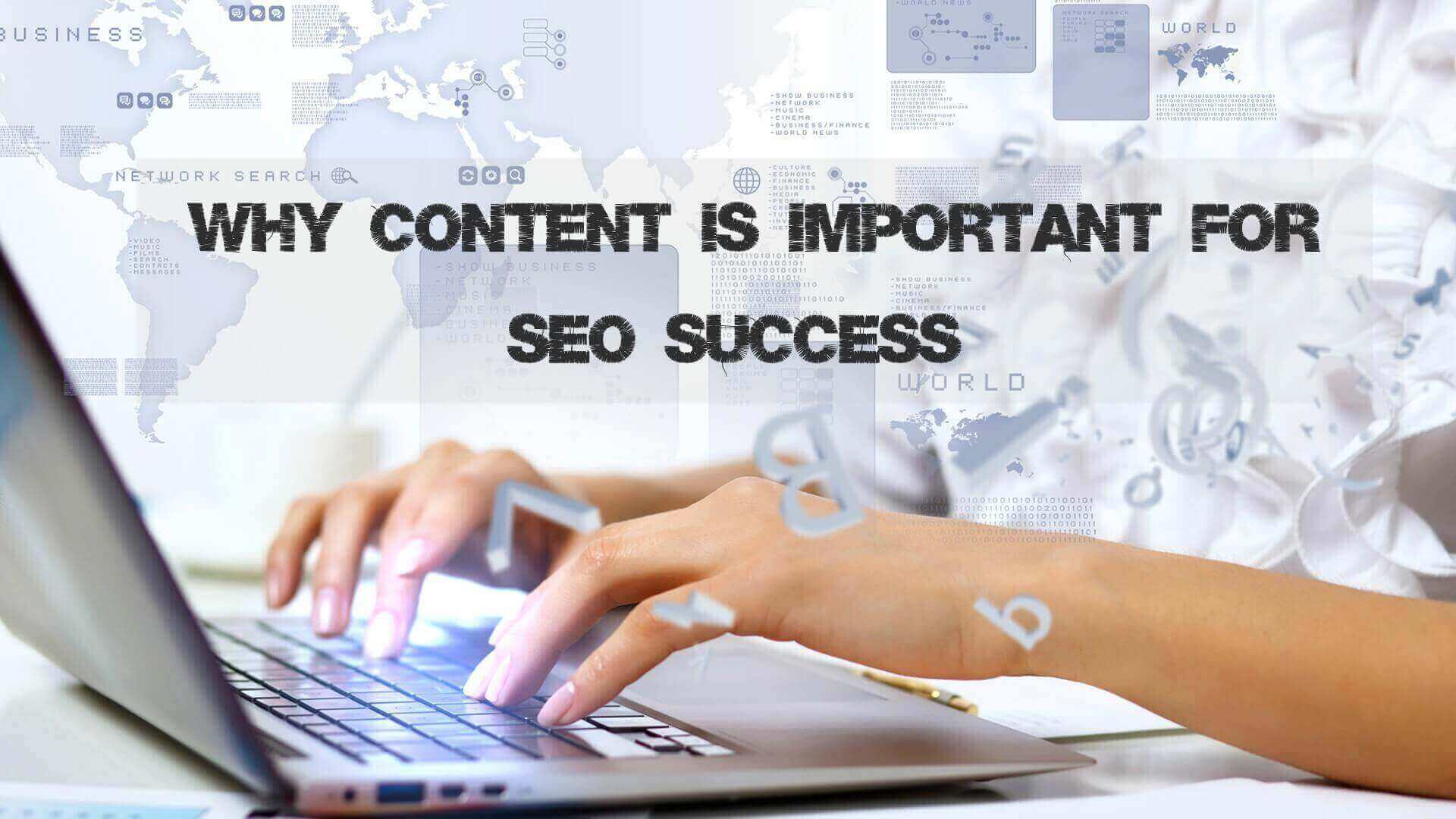 ---
Writing high-quality content should be a key aspect of every SEO strategy. Content writing requires some of your creative writing skills, though.
Actionable marketer Heidi Cohen describes content as:
"High quality, useful information that conveys a story presented in a contextually relevant manner with the goal of soliciting an emotion or engagement. Delivered live or asynchronously, content can be expressed using a variety of formats including text, images, video, audio, and/or presentations."
Reasons Why Content Writing Is Important for SEO
Content creation is essential to optimizing your business site for search engines. Whether it be through your business's blog, posting videos, or hosting webinars, content gets your name out there. Sharing it is easy, too!
Content is used

Everywhere

and For

Everything
Jason DeMers, CEO and founder of Audience Bloom says that, "For my money, there's no better long-term strategy than content marketing." He gives a number of reasons for this view but what's most compelling is his point that content is used everywhere and influences every other type of marketing strategy:
Your email content fuels opens and click-through

Your web content fuels rankings and encourages conversions

It's essential for social media campaigns

Necessary for blog posts

And useful for creating trust, authority and establishing relationships with other brands and businesses
People will understand your Aim better
Whether the aim of your post is to entertain, to inform or to persuade people, in texts that are poorly written the aim is lost. People simply won't understand your message.
Every blog post has some kind of a message. This message is the purpose of that piece of writing – what do you want to say? A message can be very plain. An article on your website could, for instance inform people about the features of your product, or explain the shipping process.
In poorly written pieces, chances are much higher that people won't understand your message correctly. If your blog post is well thought out, nicely structured and free of misspellings and typos, chances are much higher that people understand the message of your text.
Great Content Inspires Trust
In our annual local consumer review survey last year, we reported that 8 out of 10 consumers trust online reviews as much as a personal recommendation for a business, product or service. In his article for the Content Marketing Institute, Sujan Patel mused that the reason there is a such an appetite for reviews, is that as consumers, we need to be assured that we're going to get what we pay for. User-generated content, like online reviews, fills this gap.
He said, "Content is one way to demonstrate your brand's integrity and, in turn, help your audience trust you." With this power, it's easy to see how content marketing drives sales. Simply by reassuring consumers, a well-placed piece of content can set your brand apart in a crowded marketplace.
Building this into a content marketing strategy can be done in a number of ways.
Work with an influencer or blogger to endorse your product

Create authority branded content

Invite a respected person in your field or industry to contribute their own content to your blog or website

Secure a guest post or column of your own on a respected website, blog or magazine site

Ask happy customers to leave review on your

Google My Business

listing or other review sites like Yelp or Foursquare
Quality back links can only be obtained due to quality content
Back links are also a form of social validation but you don't necessarily have to focus on social media and social networking websites to garner back links.
Why would people link to your website or blog? Apart from the fact that sometimes you can pay websites and blogs to link back to you, in most of the cases, people link to you because they appreciate what you are publishing.
This, Google sees as validation and its algorithms use this validation to rank your webpages and blog posts.
Lower bounce rate
If your content is well-written and nicely structured, chances are much higher that readers will actually stay on your site to read your post. That will result in lower bounce rates and will eventually improve your ranking in the search engines.
Content Gives Compounding Rates of Return
Another of DeMers' theories is that content gives a compounding rate of return. In an article for Forbes he says, "As your investment earns interest, your principal grows and you earn more interest with each subsequent round of compounding. Content works much the same way, since it's more or less "permanent." If you publish twice a week, you'll have 110 pieces the first year, so the first year you'll produce 110 pieces and get 110 pieces' worth of results. The second year, you'll produce 110 pieces and see 220 pieces' worth of results." This compounding rate of return means your content is always available to you and can help to drive sales. If you create evergreen content in addition to news posts and trending topic-led pieces, you'll also have a stockpile of information that you can turn to time and time again, whenever you need interesting, useful pieces for emails, slide shows, social posts and other marketing activities.
Check out this infographic on how content creation drives SEO for your business.


So, why is Content Important for SEO?
Because, when content is optimized, it drastically improves your visibility.
And without visibility and exposure, your content is just another one of the millions of articles that are posted every day on the web.
Attractive texts will also result in higher conversions on your website. If your message is properly understood by your audience, chances are much larger for them to return to your website.
---
---
Your email address will not be published. Required fields are marked *